$25.5 Billion in "Phase 4" COVID-19 Provider Funding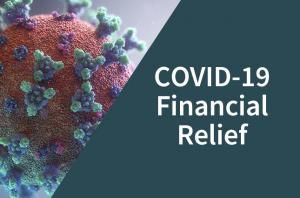 Announced in September, the latest installment of COVID-19 relief includes $17 billion for health care providers (including dentists) under the Provider Relief Fund (PRF), and $8.5 billion more under the American Rescue Plan (ARP).
Application Information
Applications are open from September 29, 2021 to October 26, 2021, at 11:59 p.m. ET. In order to streamline the application process and minimize administrative burdens, providers will apply for both programs in a single application, at https://cares.linkhealth.com/#/. Applications must undergo a number of validation checks before financial information is submitted, so providers are encouraged to begin their application as soon as possible to ensure they are able to meet the deadline.
Supporting documentation and information needed to complete an application will include:
Federal tax ID number (or all billing TINs under the filing TIN that provide patient care and are owned by the filing TIN that is applying).
Internally-generated financial statements that substantiate operating revenues and expenses from patient care in 2019 Q1, Q3, and Q4; 2020 Q3 and Q4; and 2021 Q1.
Federal income tax return, audited financial statements, or internally-generated financial statements submitted in their entirety.
Please contact PPG Partners if you would like help applying for the programs, for determination if you qualify, and/or for support documentation.
Qualification Information
PRF Phase 4 payments will be based on providers' lost revenues and expenditures between July 1, 2020, and March 31, 2021. Phase 4 will reimburse smaller providers – who tend to operate on thin margins and often serve vulnerable or isolated communities – for their lost revenues and COVID-19 expenses at a higher rate compared to larger providers. PRF Phase 4 will also include bonus payments for providers who serve Medicaid, CHIP, and/or Medicare patients, who tend to be lower income and have greater and more complex medical needs. HRSA will price these bonus payments at the generally higher Medicare rates to ensure equity for those serving low-income children, pregnant women, people with disabilities, and seniors.
Similarly, HRSA will make ARP rural payments to providers based on the amount of Medicaid, CHIP and/or Medicare services they provide to patients who live in rural areas as defined by the HHS Federal Office of Rural Health Policy. As rural providers serve a disproportionate number of Medicaid and CHIP patients who often have disproportionately greater and more complex medical needs, many rural communities have been hit particularly hard by the pandemic. Accordingly, ARP rural payments will also generally be based on Medicare reimbursement rates.
Return to News