SBA Officially Closes Restaurant Revitalization Fund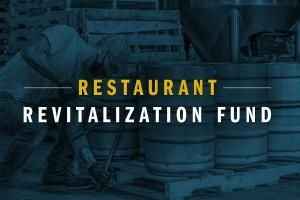 The U.S. Small Business Administration (SBA) announced the closure of the Restaurant Revitalization Fund (RRF) in July after awarding the program's full $28.6 billion appropriation to more than 100,000 restaurants, bars, and other businesses that provide on-site food and drink.
Congress created the RRF to provide relief to a sector of the economy especially hard-hit by government-imposed shutdowns and other restrictions related to the COVID-19 pandemic. Demand for the funds far outstripped the supply, with restaurants and other eligible businesses submitting more than 278,000 applications seeking more than $72.2 billion in funding.
In the end, restaurants and other eligible businesses owned by members of prioritized groups received about $18 billion in grants, broken down as follows:
Women-owned businesses, $7.5 billion
Veteran-owned businesses, $1 billion
Social and economically disadvantaged-owned businesses, $6.7 billion
Businesses owned by representatives of multiple underserved populations, $2.8 billion
The remainder of the $28.6 billion ($10.6 billion) was awarded to eligible applicants not identified as part of an underserved group.
The average size of grant awards was $283,000, broken down as follows:
$50,000 and under, 2.2%
$50,000–$100,000, 4.9%
$100,000–$150,000, 5.6%
$150,000–$350,000, 21.2%
$350,000–$1 million, 27.2%
$1 million–$2 million, 16.4%
$2 million–$5 million, 18%
$5 million–$10 million, 4.6%
Under the RRF, food and beverage providers could apply for grants equal to their pandemic-related revenue loss, up to $10 million per business and no more than $5 million per physical location. The funds could be used for eligible expenses, such as payroll and rent.
Return to News